isolde's wedding dress
Screencaps from the movie:
Isolde's Wedding Dress:
Behind the Scenes and Photo Gallery shots: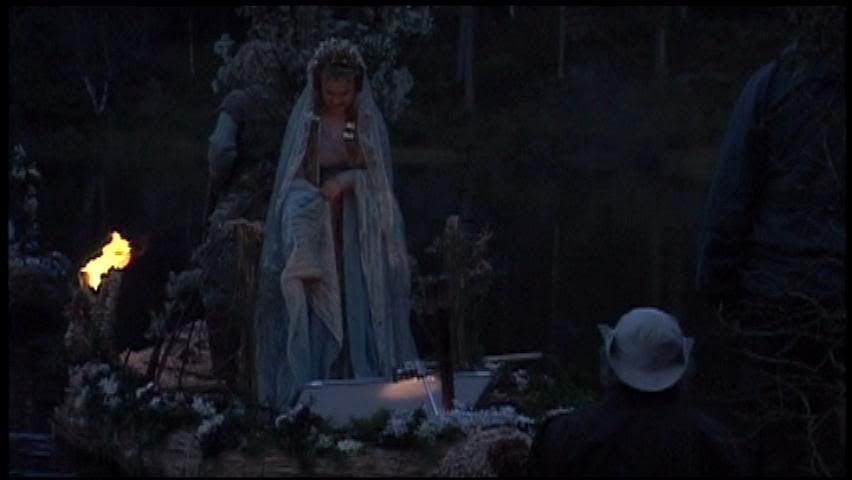 This was recently forwarded to me from Maggie at
Costumer's Guide
who had this sent to her.
Not sure where this would go, but I thought it was very interesting. If anyone is looking to make Isolde's Wedding gown and they want better pics, all they need to do is rent Hallmark's Arabian Nights. The gown where Scheherezade is dancing for the Sultan, there's even a great scene of her dressing and dropping a button. Maurizio Millenotti did the costumes for both, so it's possible it's just the same design.. but I think he just threw on some extra sleeves for Isolde and called it done. Pic 6 really convinced me it's just the same gown.
I've never seen Arabian Nights, but after looking at the pictures I have to agree, the dresses are very, very similar if not the same.